Bacardi Anejo
Land: Puerto Rico
Destilleri: Bacardi
Importör:
Rombas: Melass

Romtyp: Lagrad
Ålder: -
Storlek: 0.7 liter
Alkoholhalt: 40%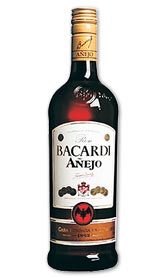 ---
Mörk lagrad rom.
BACARDI Añejo rum is a wonderfully crafted expression of the BACARDI art. It has classic premium qualities, with warmth to its mellow, rich taste, and a radiant golden colour.
Añejo has a natural elegance and is crafted for a more discerning consumer who appreciates the good things in life. It is such a authentic premium rum that it can be sipped neat, taken on the rocks or in a classic cocktail…or better still, shared with friends of similar taste and refinement in joyful social gatherings.
Färg
Skinande gyllene färg.
Doft
Värmande doft.
Smak
Kraftig smak.
Utmärkelser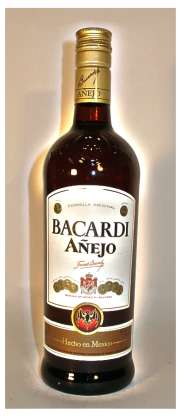 ---
Mer rom från Bacardi

Mer rom från Puerto Rico